Antique Tip-Tip Black Porter Pushing Wheelbarrow Strauss Co. Wind-Up Toy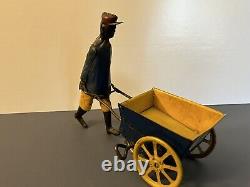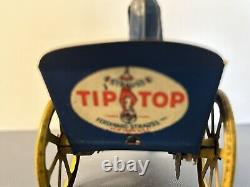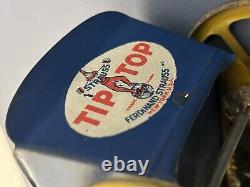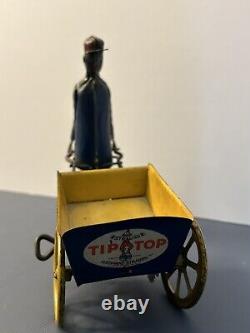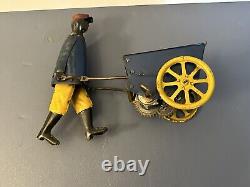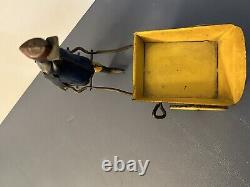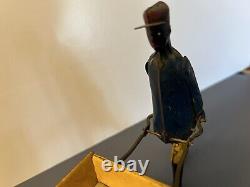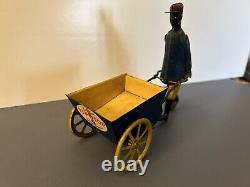 It doesn't work though. I think all the parts are there. This was found in my attic probably 60 years ago. And it was old then.
I have no idea what it's worth. I just know that you would like it better than I do.

---