GsTOP GSFI BIGLEAGUE HOCKEYPLAYER TPS JAPAN20cm, WINDs Up With Box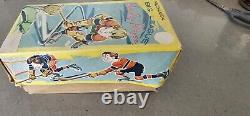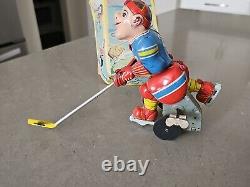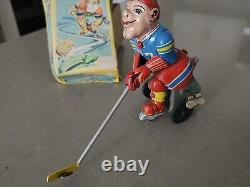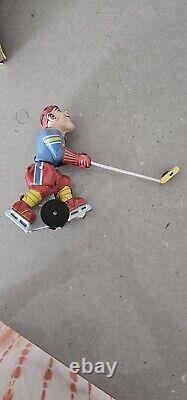 This vintage wind-up toy from TPS Japan is sure to bring back memories of childhood. The GSFI "Bigleague Hockeyplayer" stands at 20cm tall and is in like-new condition. The intricate details of the toy make it a perfect addition for collectors of vintage toys. The wind-up mechanism works perfectly and will provide hours of entertainment.
The toy is branded under TPS and was made in Japan, making it a unique find for any collector. Don't miss your chance to own this piece of history!

---