Marx Wind-up Walking Pinocchio circa 1939 Walt Disney Enterprises Works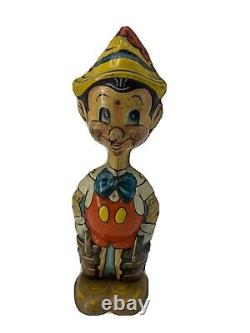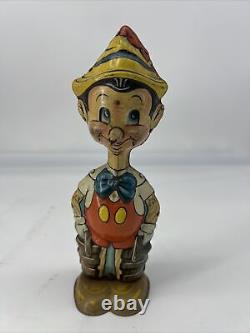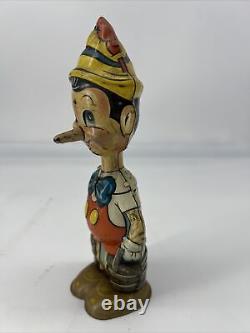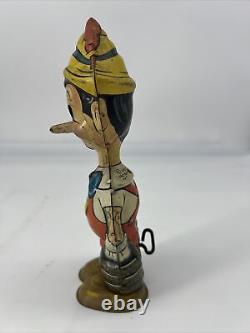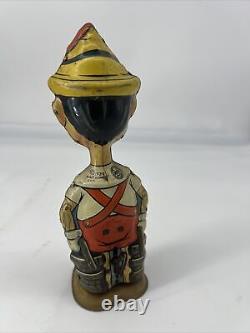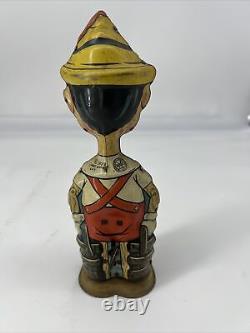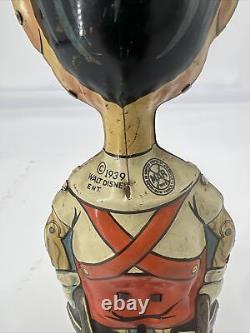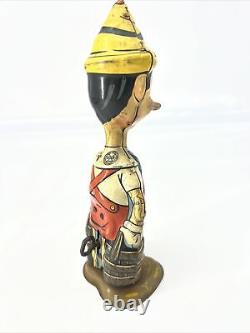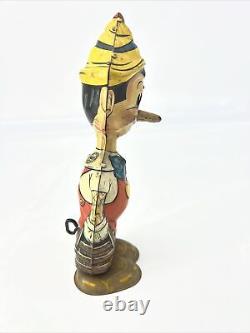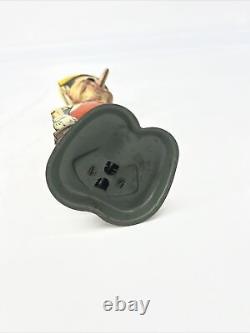 This Wind-up Pinocchio was made by Marx for Walt Disney Enterprises in 1939. It is made of tin and litho graphics and 8.5 inches tall.
It has scrapes, scratches, and spots of rust, as shown in photos. The wind-up works as it was intended. Pinocchio's base and eyes move.

---