Rare vintage wind-up R. T. C. Tin toy Motor cycle of 50's (Working order)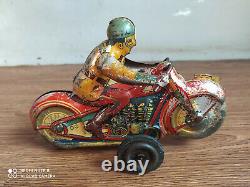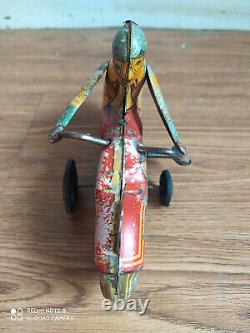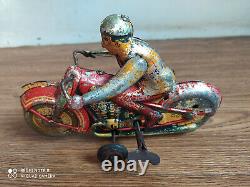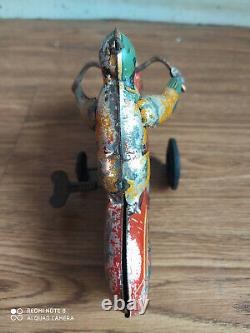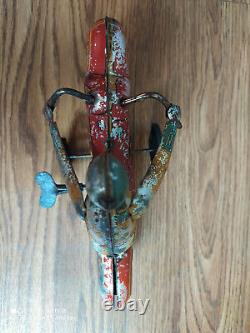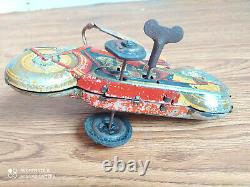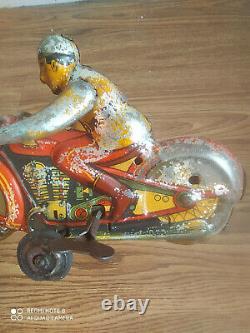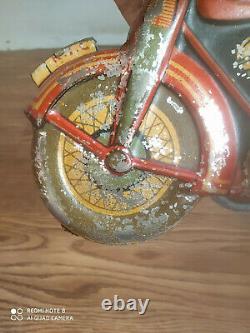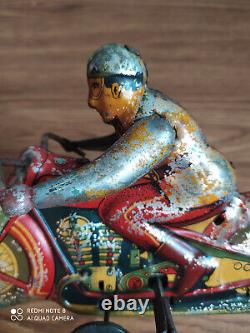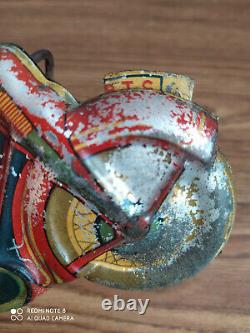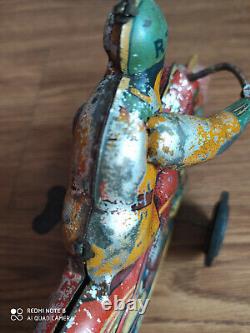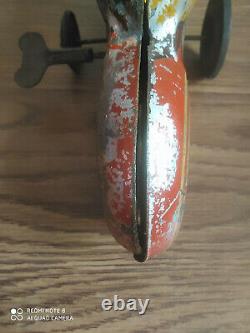 Rare vintage wind-up tin toy R. Motor cycle of 50's. Toy is in working order, made is not written on toy, there is color loss all over the bike and rider it can be seen in the images. Bike has a nice mechanism on winding it runs anti clock wise, small wheel is little improper in shape so it shakes when the bike is in motion.
Key may be lately added to the toy but it is old and made of tin. Its a nice collectible toy bike, would surely look beautiful on any shelf or display. It will be a good addition to any vintage toy collection and a must for old wind-up tin toy Motor cycle collector's..

---