Two Musical S. S. Popeye The Sailorman Dolls Original Box 1960 Plays Music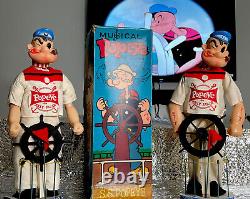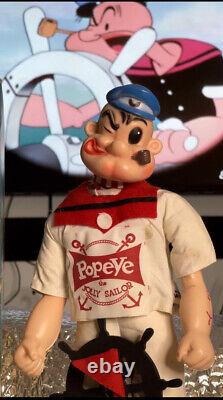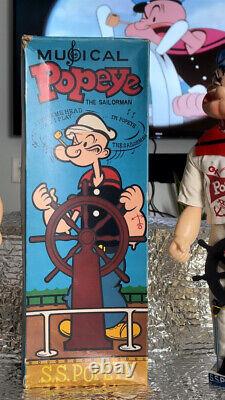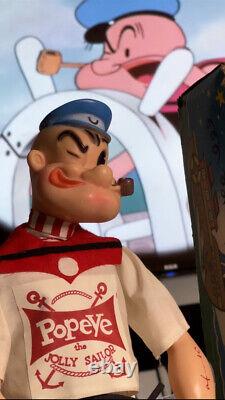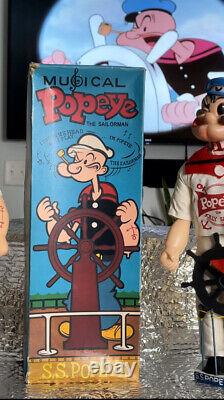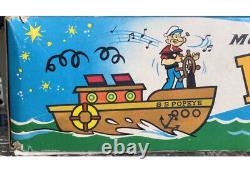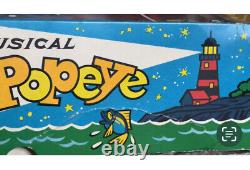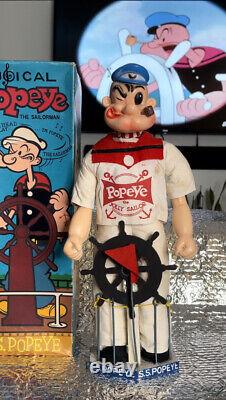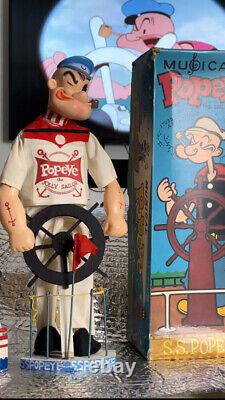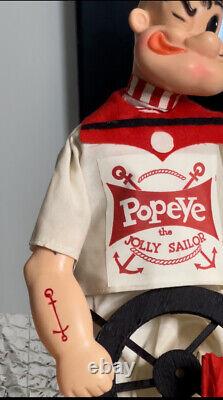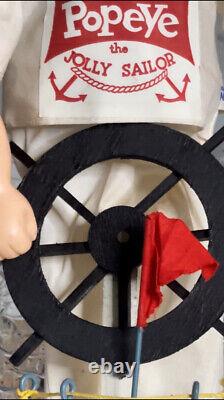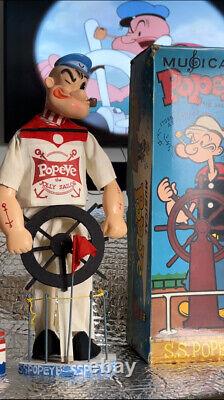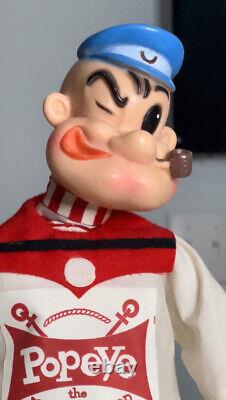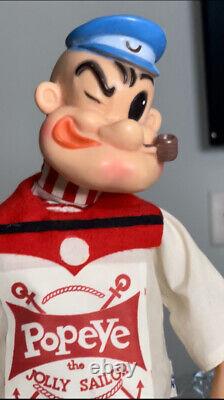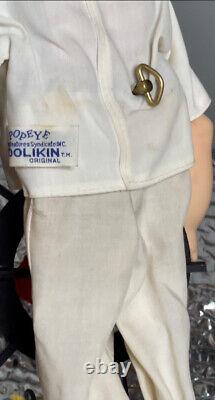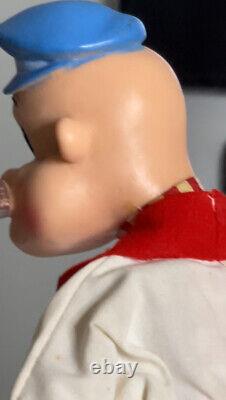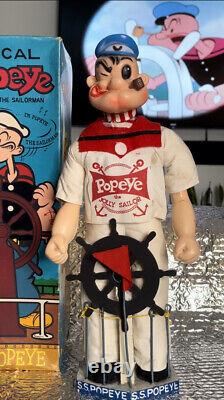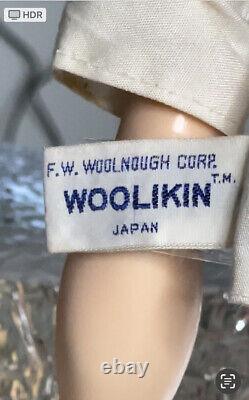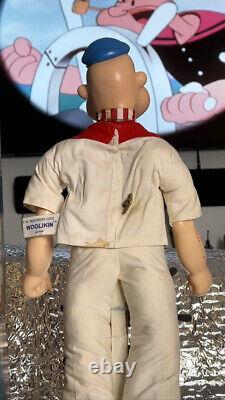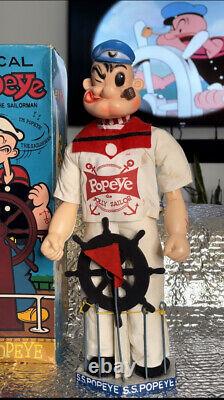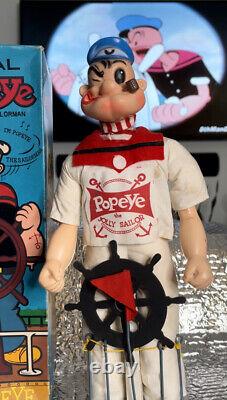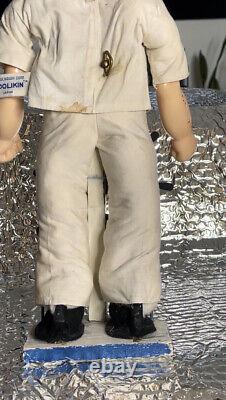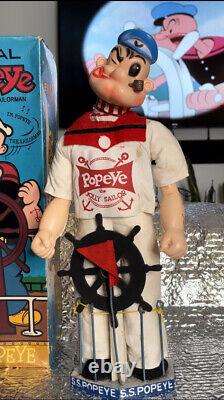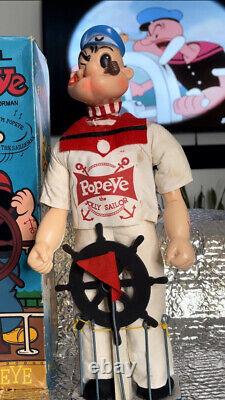 Two Popeye the sailor man wind up dolls. One doll plays music, plays Popeye, the sailor man song. The other doll his key is wound to the max. The working doll has been restored. The doll not working could use restoration and a new fixed music box.
One original Popeye container box. Great graphics on all four sides.
Fox is sturdy, but has damage to all four corners and a few other places. Everything is vintage expected to be in vintage condition. On the restore doll, I had stuffed his clothes in body with doll cotton.
The nonworking doll is in his original state with some light damage to him. He needs glue in a couple places and he needs his music box fixed and he could use light cleaning. Another bar to tip is broke it off like I said he needs restoration. Still, everything is very attractive, bright and colorful. The box and both dolls have beautiful coloring bright graphics in a very good looking dolls and box.

---