VINTAGE SCHUCO Working Wind-up SOLISTO Monkey Playing a Drum with Schuco Key & Box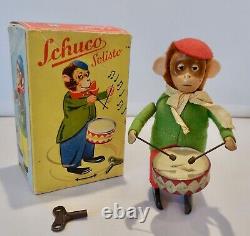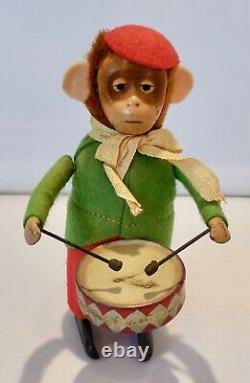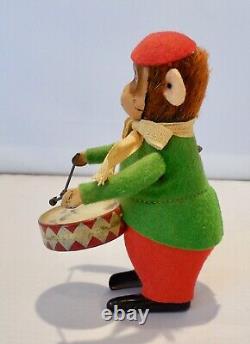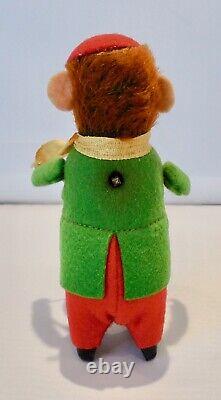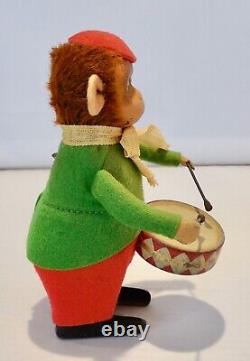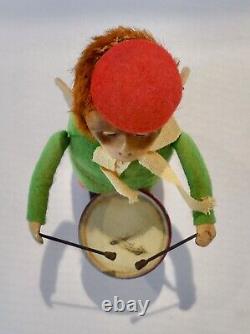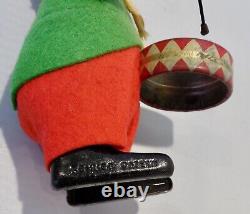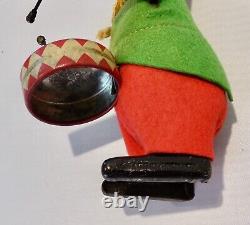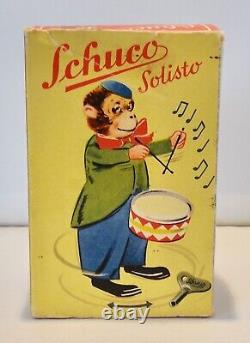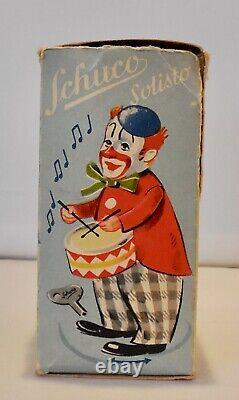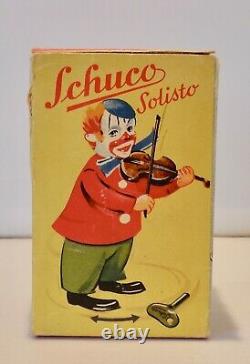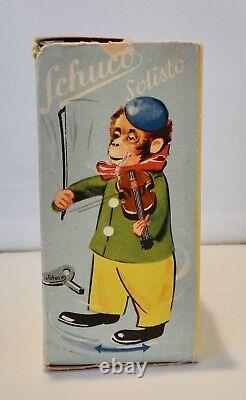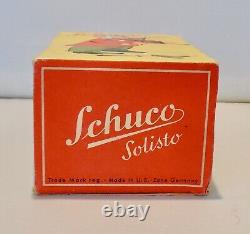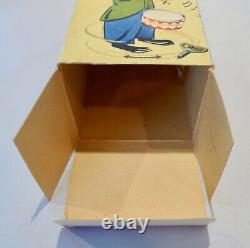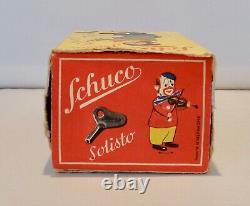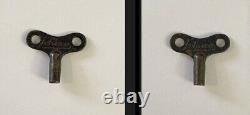 Description of this SCHUCO listing. Vintage (70 to 80 years old) SCHUCO Wind-up Clockwork "Solisto" Monkey playing a drum.
2nd photo is a Video that shows the monkey moving around in a circle holding drumsticks with arms going up and down to tap on the drum. One foot is stamped "SCHUCO PATENT" and the other is stamped "MADE IN GERMANY". Good condition with working clockwork motor, felt clothing with no holes and very little dirt. However, there is some wear such as some fading of the colors of the clothing and ribbon tie, general small areas of paint chipping and very small patches of missing hair on the back of the head. Also, there is loss of paint where the drumsticks hit the top of the drum.
Please study the numerous photos to determine whether the overall condition is acceptable. Comes with an original box, but the box is in somewhat poor condition, including tears, missing fold-in tabs on one end and one end flap is taped onto the box (see photos). Comes with an original Schuco Key, shown in last photo.

---